Furniture Removals

Over the years, we slowly amass a wide range of objects. Whether they are big or small, practical or for fun, expensive or cheap, we care for them...
Home Removals

Moving home is something everyone will do in their live. Some do it more than others, so they will always be on the move. Some people settle...
Man and Van

Moving to a new home or office can be an overwhelming experience if you are not prepared or are uncertain how to go about it. There are many things...
Office Removals

Every office is unique. Even if it is one part of the same firm each of its members bring something different, whether it be work ethic, sense of...
Helping to Bring You the Best Move Possible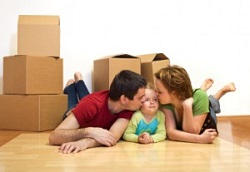 A helping hand can make a big difference in a person's life. A little bit of support and assistance can make even the most difficult tasks simpler and make the person being supported feel happier knowing that there is someone who will share in their problems and be ready to do whatever it takes to help them. Moving to a new home or office can be a long and complicated process and so a little help can go a long way. Having someone by your side who knows the best and safest methods to do each task, who has the equipment and supplies you need, and can tackle everything for you, allowing you to relax and enjoy your relocation can start to seem unlikely. France Removals can do all of this and more and all you have to do is call us on
.

Getting in touch with us will be one of the best choices you'll ever make because you will soon see how the chores of moving can be eliminated in no time at all. You will find yourself talking to one of our expert operators who know everything you could possibly want to know about a home or office transition and they will be ready to give you all the answers and advice you could ever need. Anything you are worried or concerned about, they will put to rest and any uncertainties will be removed. Every task that is necessary form a successful move can be handled by us and we can tell you about each service. Feel free to decide on which services you need because you don't have to worry about packages, just select facilities you need for your move. You shouldn't be troubled by the cost as our free, no commitment estimate will show.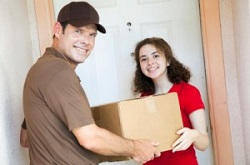 It would be pointless if we offered a long list of services but then couldn't do them properly and that is why we hire an elite team of removal specialists. We only look for people who have experience in the field because that means they have the skills and know how necessary to do a good job. We want people working for us who will be familiar with every task and know how to overcome any problem. We also only want people working for us who are trustworthy and friendly because they will be handling your possessions and you have to put a lot of faith in them that they will have your relocation sorted properly and on time. We expect them to be approachable and patient so at any time you will feel free to ask them questions or make a request. We are certain they will give you the answers you need and oblige to any demand you may have.

Packing is the quintessential image of a move and is one of the more time consuming parts of it. Going at it alone can result in delays, lost or broken items and even injuries. With our help, things will go smoothly and to ensure this we begin by making an inventory and arranging your items by type and size. The former lets us keep track of your things preventing them from being misplaced and the latter makes packing easier and means that good well be kept away from things that could damage them, for example fragile items will be separate from heavy and bulky objects. We will then apply various materials around everything that will keep them safe and clean until they are at your new address.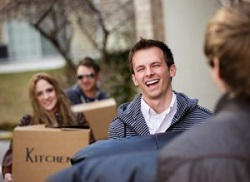 Large items such as furniture or appliances can be tricky to move, especially if you want to guarantee it will be safe and no one carrying it is injured. We have the strength and knowledge to ensure that everything will be one correctly, taking precautions so that we can navigate any of your belongings in and out of a building safely. We may take some furniture apart because it can dramatically reduce the effort needed to lift, carry and move it but we will not take such a step unless we have your permission and know that we will be able to rebuild it later at your new abode.

Each one of your effects will be gently placed onto one of our various vehicles and tie them downs securely. We have many vans at our disposal o we can ship all of your goods, big and small, to where they are needed. Our driver will be careful on the roads to prevent your things from being bashed about but we will have everything at its required destination on time.

Our storage facilities are available to you and we can keep anything you wish us to for any amount of time. We assure you that everything will be safe with us because we will enfold your good in protective materials and place them into containers that cannot be affected by weather or harmful temperatures and can't be accessed by unauthorised persons. You will be able to pick it up at any time during the week or we can bring it directly to you.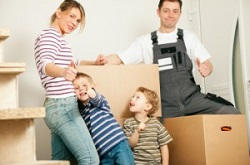 Wherever you are moving to, we are certain we can give you some assistance. If you are even just considering a move aboard then you should get in touch because we will able to guide you through the process and answer the questions that you have. We know how to handle the paperwork and can have staff at the ready that know about your new homeland and can speak its language. All of our other services apply no matter if you move down the road or across the sea.

These are just summaries of what we can do for and don't even come close to representing all the hard work and dedication we can bring to your home or office relocation. France Removals is awaiting your call so that we may provide you with the best moving experience possible.


Request a quote
Other Services
My business needed to relocate to a new unit for better customer accessibility. As customer service is my priority, I was very worried that I would be out of business for a while whilst this move was taking place. France Removals removed my worry...
Alfie Blacksmith
Any company that can make moving house a fun and enjoyable experience deserve a medal! So I would definitely give one to FranceRemovals. Moving house with three young kids was bound to be a nightmare experience, or so I thought. But the removal...
Jillian H.
I have to say that I'm not surprised your moving company has such an astounding reputation. Your hard work and dedication to meeting customer satisfaction was evident from your movers, who showed up on time and didn't leave until every piece of...
Simon B.
FranceRemovals was my first choice for moving day because a friend of mine used their services and raved about them to be. I wasn't expecting the movers to be as good as they actually were though, which is why I'm writing this review! The company...
Jack
I will be the first to recommend FranceRemovals to my friends, as they were excellent on our move last week. I have had a few removals in the past, and they have all been horrible nightmares, with things getting broken, and so many different...
Irene Coleman