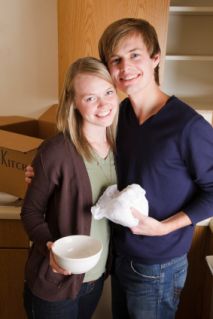 Getting Good Value Of Your Move To Toulouse - Use Man And Van Hire
21 August 2014
Toulouse - it's one of the most dynamic cities in the world. It's a place where you can conduct a voyage of cultural discovery. The Theatre du Capitole for example, is one of France's most prevalent Opera and Theatrical sites since the early eighteenth century. And, Le Chateau d'Eau has been dedicated to the art of Photography since the seventies.

It's not just a rich cultural site, either. Toulouse is home to one of the biggest University populations in France, and home to many high tech industries, such as aeronautics, electronics and information technology. So if you are looking to expand your educational horizons, or if you want to put your current qualifications to the test, Toulouse is a great place to move to.

However, if you have a tight budget, moving internationally can be a bit tricky. There's lots of transport costs to consider – not just for you, but for your possessions too. Not to mention the money required to hire a moving company. It might just add up to too much.

But it doesn't have to, by using a man and van company that specialises in international removals, you can cut your removal costs down by a substantial amount. Man and van companies are a lot like removal firms, except they tend to employ less staff and as a result charge a lot less. You'll still be getting a well maintained van of a size that suits your move, and experienced and well trained staff that will handle all of your goods with care. The only downside is the fact that there's less staff available to you. If you're conducting a small to medium sized move, though, even this should be a non-issue.

So how should you go about finding the right man and van hire? Well, as with any large undertaking, research is the logical first step. Don't just limit your search to the Internet, check the small ads in your local newspaper and magazines. Make a shortlist of companies to contact. Once you've done that, check their credentials. Are they experienced in international moves? Do they have good track records? You can go about this by looking at consumer review web sites, see if they offer the customer the services that they advertise.

Once you've narrowed your search down even further, now you can get in contact with them about prices. Most man and van companies base their prices on the distance travelled and the amount of goods that are being transported, so have a good estimate of both. Make sure that the estimate that they offer you includes absolutely everything; Euro Tunnel costs, fuel, the lot. You don't want a nasty and completely inaccurate bill at the other side.

If you want to save even more money, see if you're allowed to tag along with them in the van – some man and van companies offer this, and it can save you an absolute fortune on travel costs, because you don't have to pay for the train or plane tickets like you normally would.

So by going for a man and van company, you'll be saving boat loads of money. This is money that can be spent furnishing your new home, or enjoying the sights and sounds of Toulouse. It really is a great city, and thanks to the many man and van companies, it's accessible to so many people.