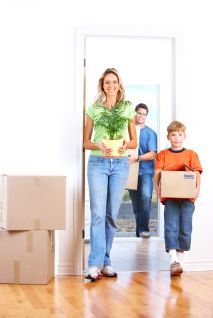 The Basics of Office Relocation to France
21 August 2014
Moving your office abroad will require professional help and expert planning, as any mistakes or oversights could end up costing you and your employee's valuable potential business and money. There are a few simple things to bear in mind when planning office relocation to France that will help the whole process go a lot smoother.

Planning
This will be fundamental to making sure your relocation to France is a success. You should aim to start the planning process as soon as possible, ideally once you have confirmed the purchase of a new site for your office. Whatever happens, do not leave anything to the last minute – by making sure you take the time to plan carefully, you can generally avoid most of the problems that can occur when moving unprepared. You should also make sure you are completely clear about any relevant laws that will apply to your business when you move to France, such as what is required if you are running your own business, what additional costs may be present on your new office space, tax requirements and regulations, and so on.

Employees
If you are moving office with employees, then remember that you will all be moving home to France too, and this can be quite a large upheaval. Make sure that your employees are clear about your plans, and offer them as much help and support as you can when it comes to them relocating their homes to France. It can also be very helpful to get your employees as involved in the planning and administration process of your office relocation as you can, within reason of course. You should never ask employees to do any heavy lifting or actual loading or example, as this could not only cost your money should anyone hurt themselves, but important items, equipment or data could be damage or lost, which can set your business back on two fronts.

Hiring professionals
Even if your office is relatively small and you only employ a few staff, don't make the mistake of attempting your relocation to France without professional help. It may seem feasible to approach a relocation yourself, but remember that you will already have an awful lot of planning and admin tasks that will be time consuming, and having to physically dismantle and pack your entire office will be an additional weight that may cause a severe amount of stress. Having professional office movers on hand for an international move will therefore be fundamental to making sure all your office equipment and valuable data is transported safely and quickly. Generally, you will also be able to take advantage of a free estimate from most companies, which will give you a good idea of costs. It also helps to get such an estimate as early as possible, even before you have chosen new premises in some cases, as transport costs will most likely remain a fixed value which you can add to your estimate.

All in all, you should make sure that you start your planning early, get professionals in for the physical tasks such as packing ad moving, and make sure your employees are involved as much as they can be within health and safety standards. Following these simple steps will ensure that you don't lose out on valuable business time and everyone is prepared for the coming relocation and setting up new homes in France. Finally, although you will be aiming to keep costs as low as possible, don't be afraid to spend on professional office movers, as making sure you have the best service is paramount.